Welcome to the Ibusuki Royal Hotel, where you will find the perfect blend of Japanese hospitality and beautiful ocean views. Experience taking an outdoor sand bath, where the naturally warm sand acts like a sauna to alleviate stress. Have a massage in our spa or soak in a hot spring bath. Enjoy local epicurean specialties from both farm and sea. At the Ibusuki Royal Hotel, you can have a truly memorable and relaxing Japanese vacation.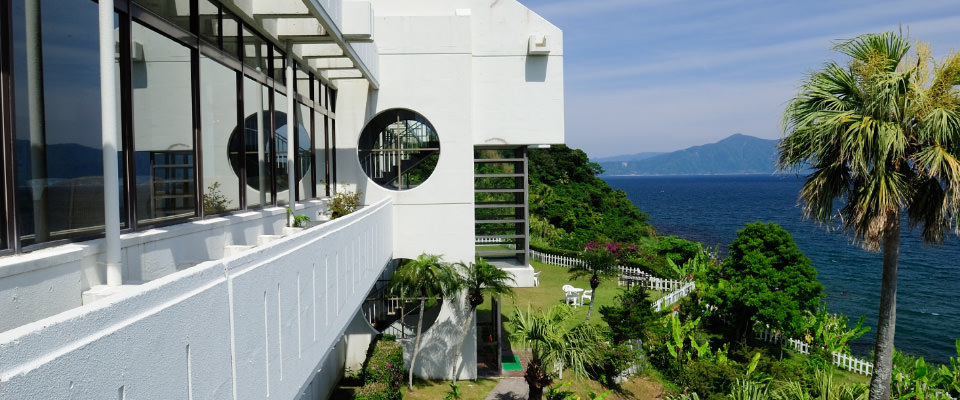 Only at the Ibusuki Royal Hotel
Located in beautiful Kagoshima Prefecture, the Ibusuki Royal Hotel offers a relaxing and rejuvenating experience to travelers. Whether it's Ibusuki's world famous sand baths, the beautiful ocean views, or our relaxing hot springs and spa, you will find this the perfect environment to get away from it all. Come and have a uniquely Japanese experience—one that is only available here.
The View
Everywhere you turn, there's sea and sky. With rustling palm trees and bright blue water, you'll have no trouble understanding why this is called the Hawaii of Japan. Our hotel is right on the beach, ensuring that you can enjoy an ocean view from your room, from the lobby, or from your poolside lounge chair.
The Rooms
We have a wide variety of well-appointed rooms that will make your stay a truly relaxing one. Whether in a western-style room with deluxe beds and the option of a Serta mattress*, or in a Japanese-style room with tatami mats, you will be able to easily drift off to sleep. Open the window, and enjoy fresh breezes, the sound of waves and birdsong, as well stunning views of the ocean or city.

*America's number one mattress brand
The Food
Beautifully marbled, locally produced, wagyu steaks. Scallops, prawns, and delicious sashimi, pulled fresh from the sea. Your dinner at the Ibusuki Royal Hotel, pre-ordered at the time of reservation or any day prior to it, is bound to be a gourmet experience that you will be talking about for years. For breakfast, you can enjoy our buffet, where you will find both Japanese and western options to suit your palate.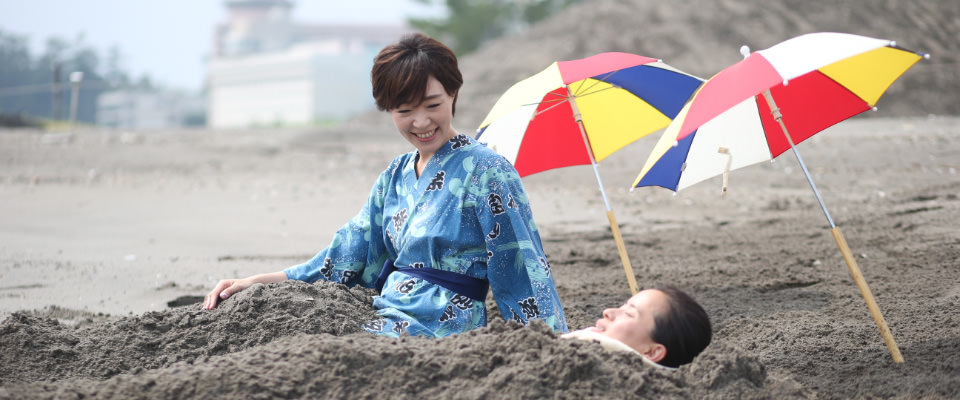 A Once-in-a-Lifetime Sand Bath
What makes the Ibusuki Royal Hotel truly different from any other hotel in Japan, and indeed, the world, is the Ibusuki sand baths. The top attraction of our area, the warm sand baths are naturally heated by hot spring water. Laying in the sand, you can relax in a sauna-like experience—one that allows your body to flush out toxins and improve circulation. Your body will be refreshed, and in no time you'll be planning your next visit to the baths.
Tips to Enjoying the Baths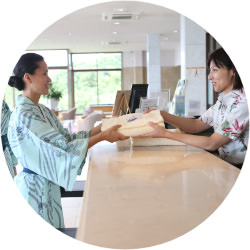 Step 1
Depending on the type of room you booked, either purchase or pick up your ticket for the sand baths at our reception desk.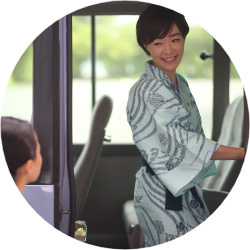 Step 2
Hop onto one of our hotel shuttle buses to the sand baths—they are running between 4 and 6:30 PM.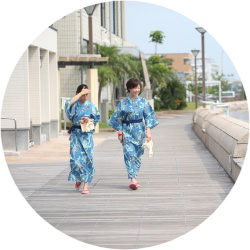 Step 3
Once at the baths, give your ticket to the reception and change into the designated yukata robes. It's best to be naked underneath so that your undergarments don't get sweaty and sandy.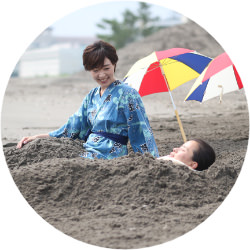 Step 4
Walk down to the baths. Choose a trench to lay in, and an attendant will slowly scoop the warm sand on top of you. The baths are similar to being in a sauna, and the toxins built up in your body will slowly be released.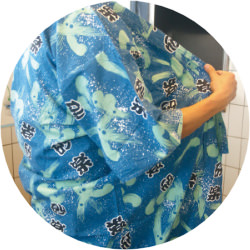 Step 5
Once you're finished with your sand bath, return to the changing room for a shower and a hot spring bath. Return the yukata to the designated box and change back into your regular clothes.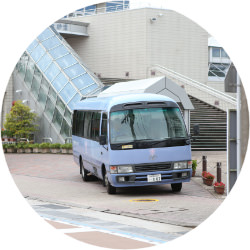 Step 6
Take one of our shuttle buses back to the hotel. Make sure you don't miss the last one of the day!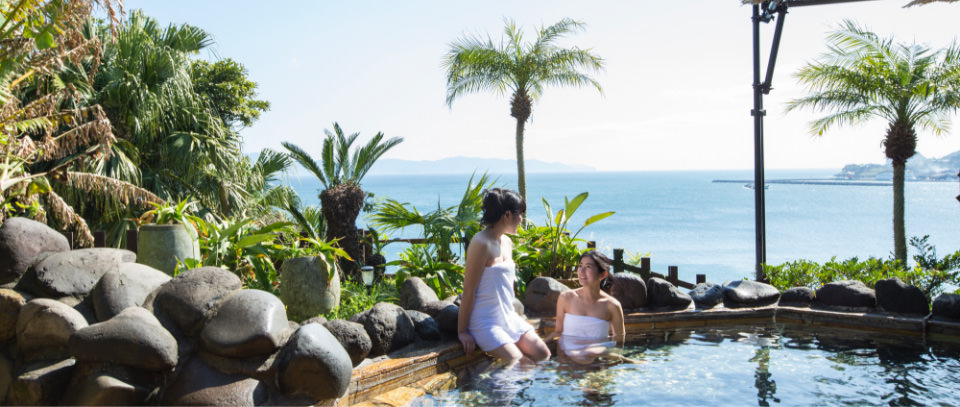 The Ibusuki Royal Hotel Spa
At the Ibusuki Royal Hotel Spa, we offer a wide range of ways for you to relieve stress. Whether it is soaking in our luxurious hot spring baths, enjoying a massage or treatment, or taking a yoga or fitness class, your body and mind will be in their best shape when checking out.

The Spa
During your stay, be sure to make an appointment at our spa. We offer various full and partial body oil massages, as well as Thai massages and yoga and fitness classes. Let your stress melt away in the comfort of our private treatment rooms.

Check Availability and Book